Giveaway is now closed!
So do you have Justin Timberlake singing in your head now? (your welcome ;) )
For those of you who were Google followers from my Frugal Mom x3 days, you will know that I have been happily using and distributing Shaklee products since 2010.
For those who are new, welcome and here is a refresher! ;)
Our mission at Shaklee is to provide a healthier life for everyone and a better life for anyone. We do it by making natural products that are so exceptional, you just have to tell your friends.

When you pick Shaklee, you will know three things to be true.


1. Always safe.


We guarantee unconditional safety.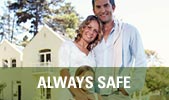 We start with nature. Shaklee scientists search the world over to source the finest natural ingredients. Then we conduct over 350 testson every single new botanical ingredient for heavy metals, pesticides, or any of hundreds of other harmful contaminants. And we continue to conduct over 80,000quality tests annually to guarantee the purity and safety of each and every product.

That's why we are absolutely sure of this: Every Shaklee product is100% safe to use. Guaranteed.
We Guarantee Unconditional Safety:


2. Always works.
We guarantee utmost effectiveness.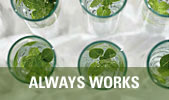 Plenty of companies claim their products work. But at Shaklee, we have proof. You see it in the over 100 scientific papers, 90 of them published in peer-reviewed journals, that prove the effectiveness of Shaklee products. You see it in the over $250 million invested in clinical testing, research, and development. And you see it in the2007 Landmark Study conducted in collaboration with researchers from the U.C. Berkeley School of Public Health that showed that people who took Shaklee supplements had markedly better health than those who took a single multivitamin or no supplements at all.

And the most enlightening proof of all is in the millions of real people who have lived healthier, more productive lives because of Shaklee. Before any Shaklee product reaches your hand, we've done the hard work to make sure it does what we say it does.


3. Always green.


We lead the environmental movement by example.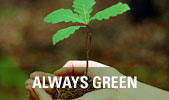 Dr. Forrest C. Shaklee founded our company on the principle of Living in Harmony with Nature®. That was over half a century ago, and we continue to lead by example.

We were the first company in the world to be Climate Neutral™ certified to totally offset our carbon emissions resulting in a net-zero impact on the environment. Our corporate world headquarters is award-winning for its environmental design.

Through the sale of Shaklee Get Clean® Basic H2® in the last year alone, Shaklee has eliminated 2.7 billion bottles of conventional, ready-to-use 26-ounce window cleaner — if placed end-to-end, these bottles would wrap around the earth more than 18 times!

Watch the Story behind Get Clean!
The Giveaway!!
I am giving away enough of Basic H2 to make make 2 - 16oz bottles of powerful cleaner to 5 lucky readers. (watch the video above for lots of info on Basic H2)
(First you can, mix 2 drops to 16 oz. of water in a Spray Bottle for cleaning windows and mirrors. Then, mix 1/4 tsp. to 16 oz. of water in a Spray Bottle for all-purpose cleaning). That's alot in one little sample.
To win you must be a follower of my blog.
Leave me a comment below to let me know you are a follower and let me know what is your least favourite cleaning task.

(FYI- mine is cleaning toilets)
Extra chances to Win!
Mention the giveaway on your blog, twitter, or facebook, and comment to let me know you have done so.

(leave a link, so I can check it out)

( 2 entries)
Become a fan on my Facebook page. (2 entries)
Become a follower on my Twitter page. (2 entries)
I will keep the contest open until next Sunday, February 3.
Please include your e-mail if it is not easily visible on your blog.
Good luck to all entries.
Have a great day!!
Bette
P.S. - If you are a blogger and like to do a Giveaway on your Blog, I'd love to talk to you send me an e-mail at bettecreek(@)yahoo(dot)ca.